Introduction
Windows 8 represents a major change in the way Microsoft thinks we use computers.  For better or worse they have attempted to unify the user experience across a variety of devices including tablets, laptops, tablet-laptop hybrids, phones, and PC's. Windows 8 is designed for touch screens. This guide is aimed at using Windows 8 as a desktop PC and/or laptop without touch capabilities. It is not about completely eliminating Metro but rather doing most of the work in desktop mode while taking advantage of the new features in Metro. In other words, this guide is for people who want to get stuff done. With that said…
For folks who really do not like Windows 8, you are not stuck with it. Your Windows 8 license allows you to downgrade to Windows 7 if you desire. See my guide: How To Downgrade Windows 8
Welcome to the 5th of my operating system tweak guides, Tweaking Windows 8.1. Like the Windows XP (first version created in 2002!), Vista, Seven, and Eight guides before it, the aim of this guide is to make your Windows experience a little better. Tweaking Windows 8 is different than my previous tweak guides. Since Windows 8 offers different environments and ways of doing things I've decided to approach to this guide differently. Instead of trying to anticipate the dozens of different ways someone will or can do something in Windows 8 I'm going to show you the way I do it, from start to finish. Some folks may be disappointed in this but I've no intention of writing a several hundred page book. I'm not an author or journalist. I'm just a Geek that likes helping folks.
Be sure to check out all my Windows 8 Articles!

---
BAD TWEAKS
There are bad tweaks posted all over the web. See my article Bad Tweaks for an always updated list.
---
Notes & Ramblings
– No snake oil here. If you are looking for a guide that claims to increase Windows 8 performance, this ain't it. I've looked in every nook and cranny and I haven't found nor have I heard of any legitimate performance tweaks for Windows 8. Some sites will claim that there are tweaks that make Windows 8 faster. This simply isn't true. If you come across a site, guide, or software that claims to be able to make Windows 8 faster, then to quote Jenny, "Run Forest, Run!". Many of the tweaks presented here and elsewhere can make the system a little snappier which gives the illusion of better performance. Microsoft has done an excellent job with the last 2 versions of Windows. Performance wise you can consider Windows 8 as "Windows 7 Tweaked".
For best performance:
1 – Hardware. Upgrade to: SSD, 4GB or more of RAM, add-on video card (AMD / Nvidia).
2 – Current drivers are key
3 – Set it up right
4 – Maintain it
5 – Back it up
– So why this guide? Points 2, 3, and 4 above. Also, some folks find Windows 8 do be difficult to use. Others have been scared away from Windows 8 by all the FUD written about it. It is my hope that this guide makes using Windows 8 a better experience for you.
– Performance tweaks. Long-time readers here at TweakHound may have noticed less performance tweaks with each successive OS tweak guides and reduced claims of performance enhancements resulting from use of said guides (to the point now where I believe there are no tweaks that will enhance the performance of Windows 8). The reason is two-fold:
1 – PC's are more powerful. Most folks don't use the potential of their computers. PC's today have more CPU, RAM, and drive space than the average user needs or uses.
2 – Microsoft has continually tweaked the core of the OS and many of its settings (I swear they've been listening to tweakers too). In most instances and despite Metro, Windows 8 is truly better and faster at its core than Windows 7.
– Many of the tweaks used for Windows 7 still work on Windows 8, especially the desktop. However not all of them apply and I've tried to note some of those. Additionally, I've put some of these in the Bad Tweaks section.
– Hardware. Don't buy garbage computers or parts. In the computing world you get what you pay for and there is no way around it. It used to be that the best price / performance ratio for parts is 2 steps down from the current fastest. These days the sweet spot seems to be 3-5 steps below the fastest.
-This guide is specifically aimed at home users using the normal account type (administrator).
-In the steps provided in this guide accepting the UAC prompt (or disabling UAC) is a given and thus ignored.
-There are many ways do accomplish a task in Windows 8. As alluded to above this guide is aimed at folks who will primarily be operating in the desktop environment. If I attempted to describe every possible way to do something this guide would be 100's of pages long. Therefore I'm going to use the way I accomplish the task.
-SEARCH, SEARCH, SEARCH. You can find nearly everything you would want to do in Windows 8 by using the Search Charm or the Search Box provided by a 3rd party Start Button replacement. Learning to use it is the best tweak there is!
– Yes, this guide is "screen-shot heavy". A picture is worth a thousand words.
I've worked my butt off on the research and creation of this guide (hours and hours and hours and…). Please don't rip-off my work.
Before you begin tweaking, BACK UP YOUR COMPUTER!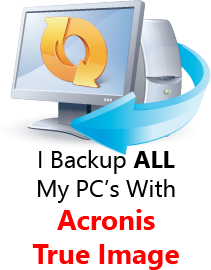 ---
Useful Links
I have several guides that you may find useful:
The Windows 8 Freeware Machine
Install Windows 8 – Clean Install With Upgrade Media
Guide To Windows 8.1 System Image Backup
Windows 8 – Cleaning Up After You've Upgraded
Cleanup After Windows 8.1 Upgrade
Windows Update Cleanup For Windows 7 And Windows 8
Windows 8.1 SSD Settings, Etc.
How To Resize Your Windows 8 Partition
Windows 8.1 SkyDrive (OneDrive) Options
Windows 8 Custom Menus & Stuff
Windows 8.1 – View Libraries In Explorer
Creating Toolbars In Windows 8
Create Shutdown, Restart, Logoff Tiles For Windows 8
Create Windows 8 Recovery Media
Windows 8 – Elevated Command Prompt
How To Fix The Windows Bootloader
All Windows 8 Keyboard Shortcuts
Pin Items To The Taskbar In Windows 8
Gid Rid Of Windows 8.1 Help Stickers
Internet Explorer Pinned Sites
Windows 8.1 Registry Tweaks I Am Using
New guides added all the time:
All TweakHound.com Windows 8 related content.

Have You Found This Guide Useful?
Please help me keep helping you!